Step-by-step Furniture Redesign - A Sideboard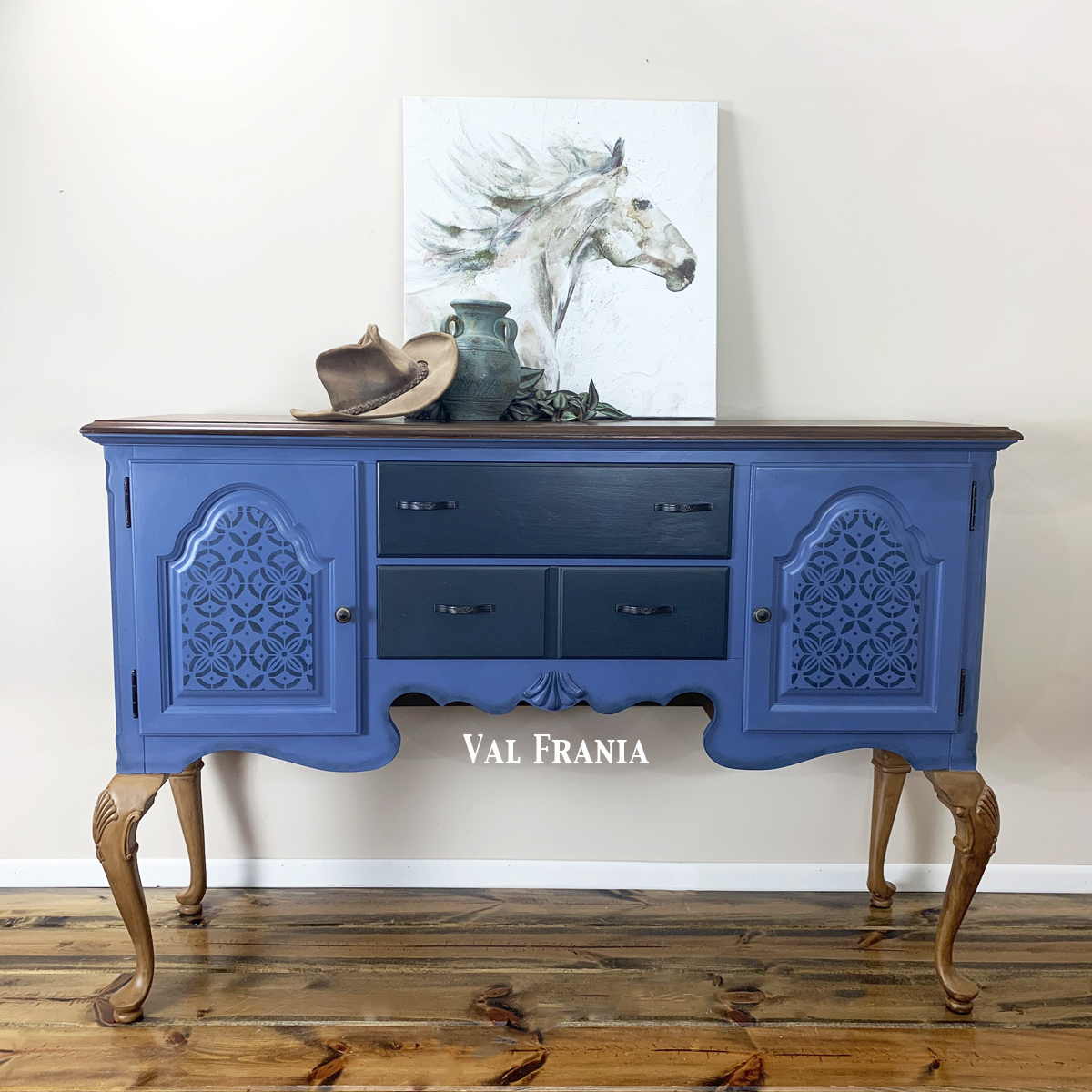 WELCOME! Here you will find videos showing you my redesign process for this sideboard. This piece is solid wood by Stanley Furniture, but these techniques can be used on most any furniture if you prep properly.
Take your time, choose quality products, and get yourself the proper tools to insure the best possible outcome. Enjoy the process.
<<< To the left, you'll see thumbnails of each prep and redesign video. Just click to access them. I have included as a bonus, two videos on staging and one I call "The Prep Talk" to help you decide how far you need to go in your prep. The 3 bonus videos are to the right. >>>
Below, you will find PDF transcripts to each video as an added bonus.
Feel free to contact me at Val@ValFrania.com if you have questions about any part of the process. You will have access to this course for one year - so don't put off going through the process! You can always find me at ValFrania.com. Go take a look there on my main website to find other helps for your furniture flipping journey.