"There are painters who transform the sun to a yellow spot, but there are others who with the help of their art and their intelligence, transform a yellow spot into sun."

- Pablo Picasso

Raised Stencils - Creating a Masterpiece
Raised stencils can bring dimension to your furniture like none other. This is very much a specialty finish that few attempt. Here is one project that I used raised stenciling on that turned out to be a masterpiece, inspiring touches that would not have been possible without this technique.
Hover over the before and after piece below and slide the arrow right to left to see what raised stenciling can do for your design. ↓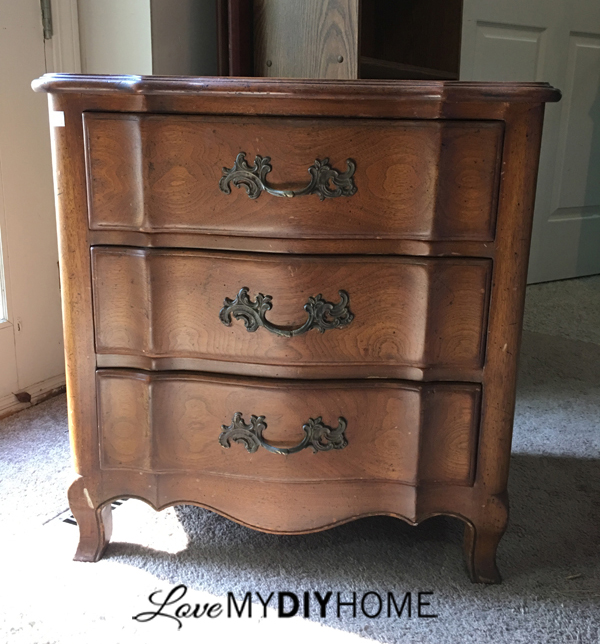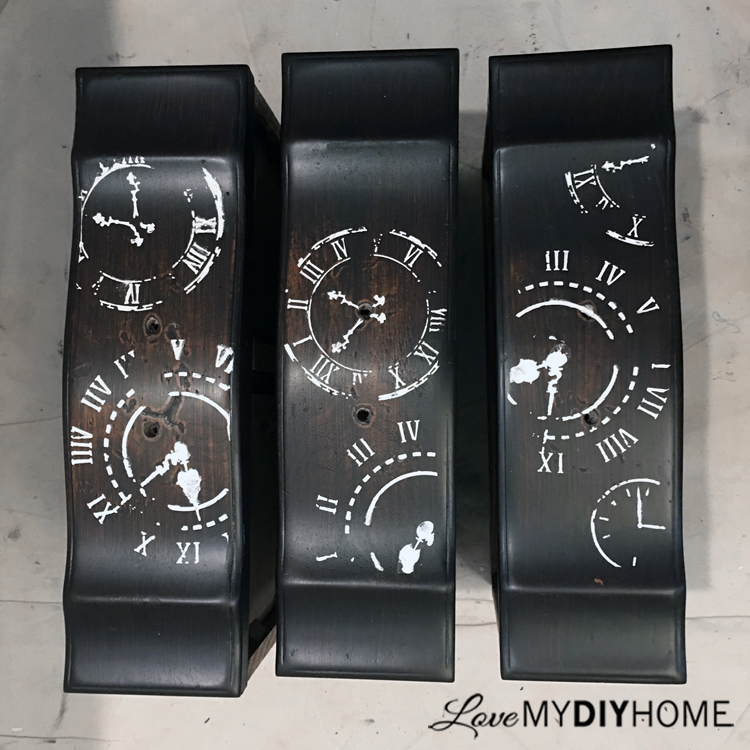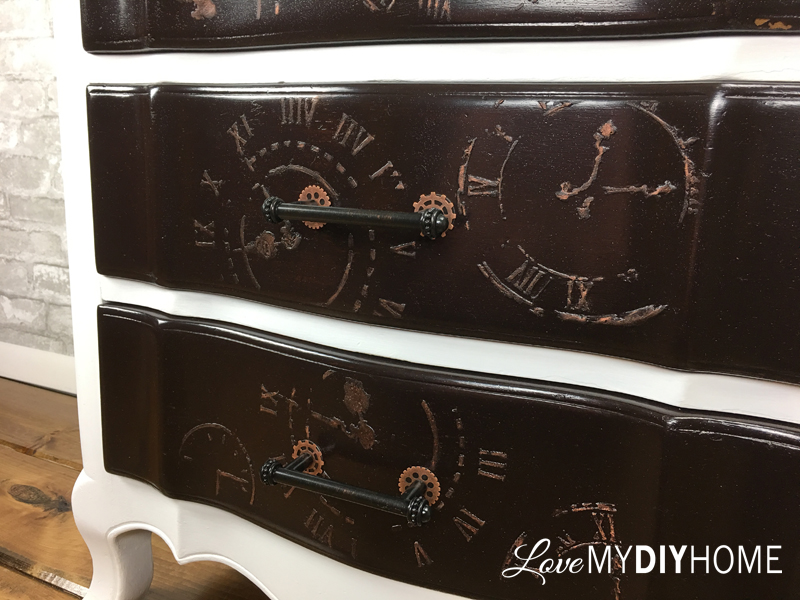 This was the perfect project to try out some raised stenciling - a gift for my DH for Christmas 2017.
Since I wanted a combo steam punk/old-world look, a roughed up drawer front was in order. Going with old clocks, the foundation needed to compliment the raised stencil. It was easy since the damaged veneer already had peaks and valleys. Adding to what was already there was a cinch.
The
clock stencil
had several different clocks, making it easy to vary the stenciling all over the drawers to add to the texture and add interest. Perfection was not part of the plan. I used drywall mud as my medium applied with a metal scraper. It was a bit tedious because the drawers weren't flat like most. Stencil, wipe off the mess, stencil again, until I got what I wanted.
After it was completely dry, I stained again with
General Finishes Java Gel
. I blotted it on over top the raised stencils with a staining sponge and smoothed it out from there. I used
General Finishes Wipe on Poly
to topcoat it like I used on the top, using an old t'shirt to blot it on and then spread it out.
To highlight the clocks, I added
Annie Sloan Gilding Wax in Copper 
to just the raised parts. I tried my finger and it was too messy. I tried a brush, still too messy. So I found a Q'Tip and that worked just fine to catch just the raised parts for the copper color.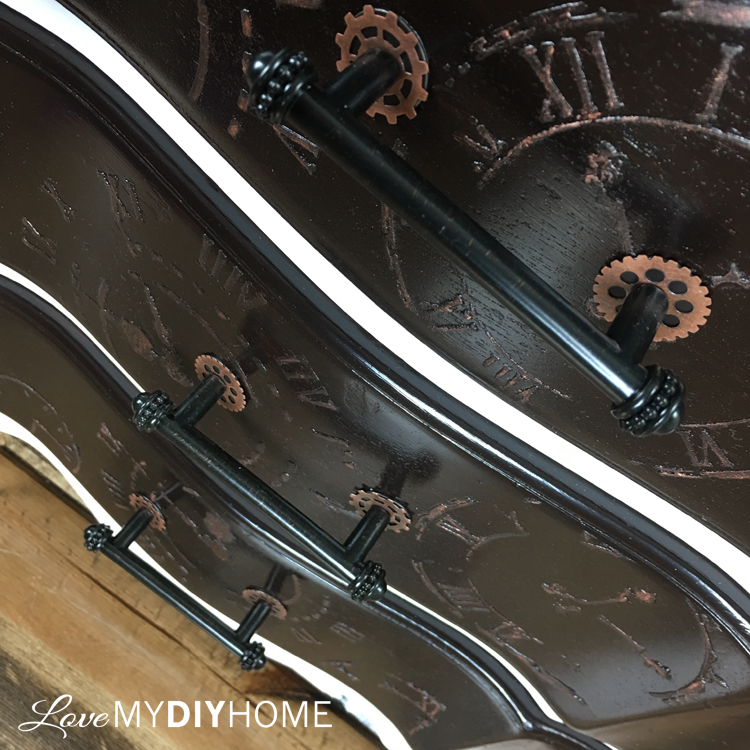 Creating Raised Stencils Step-by-Step



Many products have been used to create a raised stencil to add texture to an otherwise flat or smooth surface.
Suggested products: Joint Compound, Durhams Putty, Timbermate, Vinyl Spackling, Ready Patch, and Wood Icing (Textura Paste)
Step by Step Instructions:
1. Place and tape your stencil onto your piece and lightly spread a thin layer of your compound - don't push too hard or it will get under the stencil. If you make a mistake, just scrape it off and start over, or just carefully scrape off the problem area.

2. Smooth out and remove the stencil immediately.
3. Let dry several hours or overnight.
4. Sand to get the look you want.

5. Paint over it and dry brush to accent it.
ALTERNATE METHOD: Stipple the compound on with a brush much like regular stenciling, but leave behind enough compound that will dry raised.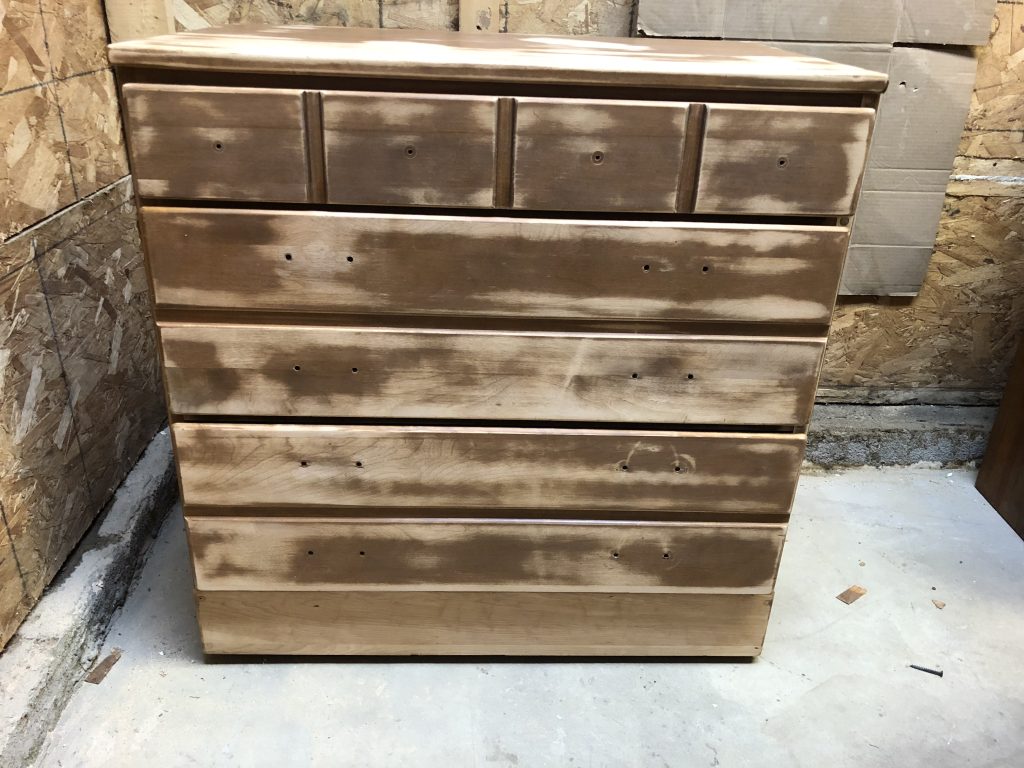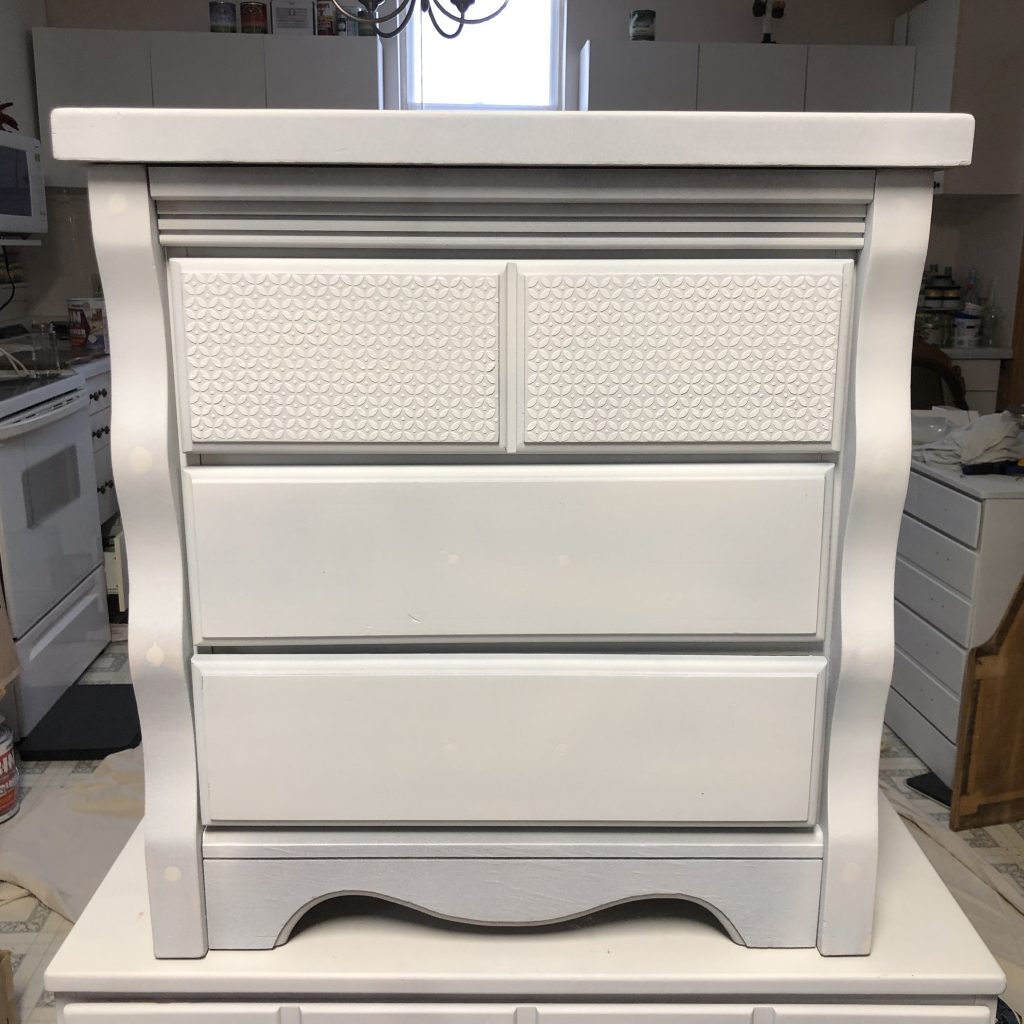 Using Raised Stenciling to Create Matching Pieces
Raised stenciling is one way to take pieces that are not alike and bring them together. The pieces here are two matching Ethan Allen dressers and the third is an end table that had buttons, which we removed and filled in, and was stained a dark walnut color. I wanted to create a matching three piece bedroom set.
We sanded and primed. To create a matched look, I added a raised stenciled background motif.
After all three had matching top drawers, all I had to do was paint them alike and add matching hardware.