Module 14

The Marketing Process

Finding Project Pieces • Where to List • How to List • Pricing •  Logos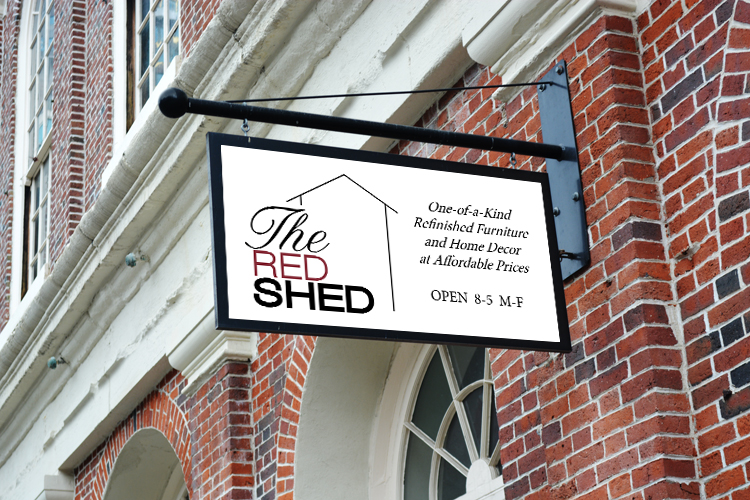 Lets Look at Our Options

Every market is different, yet most customers are pretty much the same. We need to establish our avatar, know our area and what sells, research our advertising avenues and hash out the business end of taxes, the laws in our state, and best options for reaching our customer, whether it be with a brick and mortar store front or online.
These things cannot be accomplished over night since a bit of research and diligence is in order. But you can become an ace at marketing your product. Be thorough and do things right, whether you are seeking a family supporting business or just want a personally fulfilling hobby.
Finding Project Pieces

Save
Save
Save
Save
Auctions - get on the mailing list of your local auction companies, and know your prices. Don't get caught up in the excitement.
Estate Sales - get on the mailing list of your local estate sales groups. Typically you will find some quality pieces, but expect the prices to be on the high side.
Craig's List - Find your local listings and sign up for alerts.
Curb Side/Dumpster Diving - It can be fun to get the free stuff set out to the road, but be sure to inspect the piece before throwing it in your truck! It's polite to ask permission before taking, but not required.
Facebook Buy Sell and Trade Groups/Marketplace - great resource!
Garage Sales - Be picky! Watch for signs of bugs, and water damage.
Storage Unit Auctions/Sales - be cautious, you have to take the entire unit!
Friends & Family - be sure to get the word out that you are looking for pieces, but be ready to refuse junk they just want to get rid of!
Photos & Descriptions

Save
Save
Save
Save
Save
Save
A good photo and description will help sell:
The photo will grab the eye, the description will keep it. You have 3 seconds to make an impression, make it a good one.
Crisp photos with good lighting, staging and quality background and flooring are necessary. Watermark with your logo.
Use descriptive words, but don't over do it. Have confidence in your work enough to present it as valuable, unique and desirable.
Include dimensions and any important information like what it's made of, the era/date if that info adds to the value, any special techniques or products used to make it more durable, etc.
Add if you are willing to deliver and if it's an extra charge.
If you put it on several for sale sites, include "cross posted".
If you are firm on your price, be sure to state that - it helps avoid low-ballers (though not completely).
Include your business/store page hyperlinked at the bottom of your posting on FB.
Logos/Watermarks:
There are several places/ways you can make a logo. A word of caution - often sites like the ones listed below say they are "free" but then charge you to download it or get a quality rendition, or many other reasons to get your money. Read their info before spending an hour designing.
Here are a few:
PicMonkey - Free trial (7 days) $3.99/mo.
Photoshop Elements - This is an Adobe Program that runs about a hundred bucks on Amazon. I use the full version of Photoshop.
Logomaker - Free, simple, online logo maker
Pixlr - Online photo editor to make simple word logos
Ezy Watermark - Free and paid app for making simple watermarks
Free Logo Services - Online logo maker
Free Logo Design - Free online maker, high resolutions will cost you $59
Canva - Free online logo maker
Fiverr - Hire someone for $5 to make you a logo
Staging Your Finished Piece

Save
Save
Save
Save
Save
Everyone has an opinion of the perfect staging:
Some say always stage inside and make it look like it's in a magazine.
Some say it doesn't matter how you stage it - if it's a quality piece, it will sell.
Some say just stage it so it grabs attention and holds it and follow the rules of art to get a good pic.
I say, know your piece. Play with it until you think it looks good and will say, "Buy me!" It takes practice and good photography to get a good money shot, but there are no hard and fast rules as to what that is. Of course there are better practices that are tried and true, but it's OK to "stage outside the box" if you can pull off a good photo.
For more on lighting, backgrounds, flooring, smalls, staging options, click photo below. The subject was way too big to include here! Click the banner below to be taken to the staging Module ↓
Where to Advertise
Save
Save
Save
Save
There are many online options for listing your pieces:
Be sure to do your research on each option before using - it's one of those "use at your own risk" type of deals.
Pricing Your Piece

Save
Save
Save
Save
Save
Save
Save
There are many schools of thought on the subject of pricing.
Some believe to command the high prices, you only have to "believe in yourself to realize your dreams".
Some calculate their prices based on purchase price of the piece, product costs, techniques used, and time spent.
Some calculate prices strictly based on the prices retail stores command plus a percentage added to account for the one-of-a-kind value of a hand painted piece.
Some price based on what they have found that the market will allow.
While I'll be the first to tell you to be confident and let your prices reflect your value, I find a few flaws to the "believe in yourself" mantra.
I suggest you consider all four and find your own combination using wisdom and realistic expectations. It's all about balance.
You will feel your way to the best pricing practice by doing, getting to know your own level of expertise, what your market will support and how that all fits into your life style. You have to balance that with common sense.
Some markets can handle the high-priced, exclusive pieces. But the high price strategy that the upper end artisans embrace isn't necessarily practical for everyone. Newbies who are learning the business can't expect to command the high prices. Those who do this part time or live in a depressed area, or don't have the resources or space to put together a pricey package and wait for a buyer have limitations that are real. Some of us just choose to do things differently based on our own needs, knowledge, wisdom, and experience.
Yes, go for the gold. But everyone's "gold" is different. I have space to keep my pieces and wait out my price. But there are weeks where I don't have the time to work 30-40 hours painting and promoting. I recently went 6 weeks without promoting my pieces, so my financial return was in the dumps. That isn't a lack of confidence, artistic ability or lack of business savvy. I chose to work with my Facebook forum newbies and encourage my members, work on this membership site, and research techniques and business practices. Each business progresses at its own rate based on our individual choices.
So hear this. Do your best. Shoot for the stars. But know and test your market. Know your limits. Research. Make plans and implement them. If you are a newbie, don't compare yourself to those who have been at this a long time.
Confidence and feeling successful is achieved by knowing yourself and your business and making decisions based on your own personal needs and abilities (financial, time, knowledge, experience, space, market). Those decisions include how you price, how long you wait for a buyer, your negotiation practices, your willingness to work with a buyer, what products you use, etc. No one can do this for you. We can advise, tell you what we do, and suggest you change your practices, but in the end, you have to take what advice fits and toss what doesn't, and have the confidence to follow your own path.
So now let's talk prices...
Keep in mind that these are a suggested range of prices, a starting point based on the average prices experienced furniture flippers get across the country. Your market, quality of piece and personal goals will determine what you set your prices at. You need to do your own research and test your market to establish your own pricing.
Suggested Pricing
Keep in mind that special techniques can bring a higher price, especially if it is unique to what has been selling in your area. Experience does command respect, which can turn into dollars. Be sure to include any extras in your description and take good pictures to show the quality and uniqueness of your piece.
These suggested prices are for pieces that you own, not commissioned pieces that the customer has already purchased and brought to you to redesign.
Server/Credenza/Sofa Table/Small Vanity   $225 - $350­
Buffet/Sideboard/Armoire/Mirrored Vanity   $350 - $650
China Cabinet   $550 - $800
Dressers/Chests
3-5 drawer   $250 - $375
6-9 drawer   $375 - $650
Coffee Tables
plain   $150 – $175
w/shelf or base - $175 - $225
w/cabinet base - $250 - $400
End Tables/Nightstands

plain   $80 – $95
w/drawers, shelves  $100 - $175
Accent Table/Parlor Table   $75 - $175
Blanket Chest/Trunks   $200 - $350
Headboard & Footboard   (Twin) $150 - $450 (King)
Dining Room Table  $350 - $500
Desk   $250 - $450
Rocking Chair   $200 - $250
Chairs   $75 - $95
Benches  $150 - $225 (non-upholstered)
Counting the Cost
Where does one find the "deals"? How much should one pay for a project piece? Are there rules regarding restoring and redesigning? How do I know if my piece is valuable - one that painting will hurt my chances for making a huge profit? What is an acceptable profit margin?
So many questions...
Guidelines set prior to decision making will give you your best outcome when choosing your project piece and planning your marketing strategy.
Set a dollar amount that you are willing to pay for a project piece before going to an auction, estate sale or other venue.
Start out small if you are just getting into the flipping game - it's less frustrating if you make a mistake on a $15 piece rather than $125 piece. Allow yourself time to acclimate to the business.
Consider what you will be able to sell a piece for before purchasing it - profit margin matters.
Don't get so caught up in buying the "deals" that you become a hoarder. Consider your space and living arrangements.
Begin now researching the pieces that hold value such as MCM, antiques, specific brands and styles, etc.
Learn the rules of what makes a piece valuable. Dove tailed drawers, quality of construction, type of wood, hardware, uniqueness, cultural popularity, etc.
Be apprised of trends and fads and plan accordingly.

Fads are short-lived and trends can continue to be fashionable for years and even decades.

No one can tell you if you should paint a piece, but be willing do research to determine the best avenue to take. Some pieces will turn a better profit restored, some are only desirable to the market if they are painted. Learn your craft. In the end, the decision is yours. Join groups, read books, ask questions. One day you might find that "one amazing piece" that is in perfect shape and worth thousands! It happens.
"Social media is a contact sport."