Module 15

Care Tags, Invoices, Contracts, Disclaimers etc.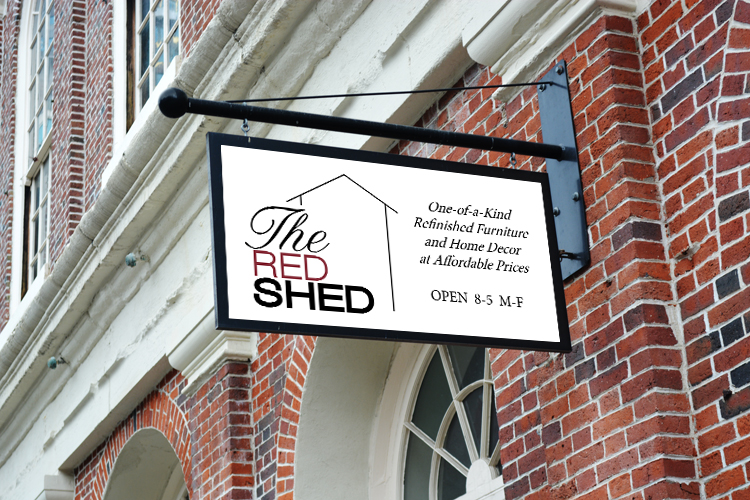 Paying Attention to Detail



Sometimes our professional reach and reputation can be improved by focusing on the details. We have about 3 seconds to gain someone's attention...or lose it, whether our customers find us online or in our shops. Our brand name should evoke a feeling of trust. Use professional looking tools such as care tags, price tags, invoices etc. Below you will find examples and options to get you started. Be sure to tweek each item to fit your business name by adding your own personal touches with a logo, using your own preferred colors and style.
You also need to consider disclaimers and contracts specific to your type of customer. Sales contracts/invoices/storage agreements/custom work contracts are all different and need to have specific wording to protect your business and prevent misunderstandings. Doings things right can earn us respect as well as return customers.
 Price Tags & Care Tags

Save
Save
Save
Save
Save
Save
Save
Price Tags: I have a little show room set up next to my work area where I store my finished furniture. When a customer comes to pick up their piece, they are surrounded with my others pieces to hopefully spark some interest. One way to present yourself as a professional is to have nice looking price tags on each piece. To the left, you can see the tags that are hanging on each of my pieces - One has my business card attached and the other is the name of my piece with the price. They are tied on with either twine or bakers string. A nice looking tag will eliminate the awkward, "How much is this one, how much its that one," exchange.
Care Tags: To minimize complaints and frantic phone calls from your former customers, be sure to include a care tag with each piece before they go out the door. This is also another way you can serve your clientele and hopefully garner repeat customers. Not only does this help preserve the life of the piece, but it's a good way to preserve your good name. It's not uncommon for a customer to damage a piece and blame the artist, "This wasn't painted well!" "This is a piece of junk!" "That's what happens when they use cheap paint!"
If a piece was damaged, you need to be able to tell them that they should have followed the care instructions. Better safe than sorry - provide information to help your customer and protect yourself.
For a copy of the care instructions to the right, click here to download just the words without my signature at the bottom. Either print it out as is and frame it with pretty paper, or use it to form your own. Don't forget to add your information at the bottom!
 Invoices & Disclaimers

Save
Save
Save
Save
Save
Save
Save
Save
Save
Save
Always commit every act to paper - I'm always telling my DH, "If I don't have a picture (of a family event), it didn't happen." Get it on paper!
Necessary for tax records
You get their information
Helps you keep track of your pieces
Proves delivery/pick up/payment
Gets the customer's acceptance of the piece (protects you)
Keeps the door open to more sales
If it isn't down on paper, it never happened!
Consider including disclaimers everywhere you have a business presence - website/blog/Facebook pages/groups/store, etc. Take some time and read other online business disclaimers. Disclaimers do not guarantee protection from every situation, but they do help lay out expectations and state your intent.
According to The Free Dictionary: A disclaimer is a defensive measure, used generally with the purpose of protection from unwanted claims or liability.
This is the disclaimer I have at the bottom of my invoices and require a signature before my buyer leaves with their purchase:
Signature of inspection indicates acceptance of the item "as is" unless otherwise noted in writing on this invoice at the time of pick up.  Please note that your custom furniture piece may need up to 30 days cure time. Please bring padding to protect your finished item and use caution when moving. It is recommended that you have assistance in moving your piece. There are many layers of paint/product and different techniques used in each layer, a touch up takes a good deal of time and there will be a charge for that service if needed. A touch up may also not blend perfectly with the original finish. No refund policy.
Thank you for your business!
Signature: ______________________________
 Commission Work

Save
Save
Save
Save
Save
Save
Save
Save
Save
Contracts: You'll need a contract if you make an arrangement with someone to work on a piece. Do this for strangers, family and friends alike. It's always best to have everything down on paper so there are no misunderstandings or presumed expectations. I asked a few fellow flippers what they put in their contracts and came up with a possible list of options to include. Be sure to consult legal counsel if you are not confident you have covered all your bases. (Disclaimer: I'm not a lawyer, these are only ideas/suggestions. Don't rely on my list only,  quote me as an expert or hold me responsible).
Your name, business, their personal information, date
Description of the piece to be refinished, requested design, colors, etc.
Detail costs associated with supplies/materials, wages, estimated labor costs based on work done per hour, and other expenses agreed upon by both parties. We will keep track of time spent working on each piece.
More time or materials may be needed to complete the original plan agreed upon. If this occurs a new quote will be agreed upon if the price needs to be adjusted due to unforeseen circumstances more than 10% of the agreed upon quote.
A a non-refundable down payment of 50% is required when piece is dropped off and before work will begin and the remaining balance is due upon completion.
Item must be picked up within 7 days of notification of completion. If delivery was agreed upon, there will be a $30/hr. charge both ways.
If item is not picked up or the delivery arranged is within 7 days, there will be a storage fee charged of $5 per day, beginning on the eighth day after notification of completion, until item is back in owners' possession.
All items not collected by owner or delivered within 30 days of notification of completion will be considered abandoned and will become the property of "(your business name)" on the 31st day after notification of completion.
Since all work is custom, based on the written agreement, all sales are final. No refunds shall be given for completed work or materials; down payments are also non-refundable.
All materials and supplies will be chosen based on the best-suited products for each individual piece, and based on the opinion of "(your business name)".
We reserve the right to choose not to work with products or materials we feel to be unhealthy or unsafe if they are requested.
We will make every reasonable effort to prevent damage to, and theft of, each piece while in possession of said piece. Client understands that while we will make these reasonable efforts, we will not be held responsible for damage or loss associated with theft, fire, flood, or any other unforeseen circumstances.
Things to Consider For Custom Quotes
Does it need repair?
How many colors/layers are requested?
What special techniques are requested?
Will you need to replace hardware?
Who will do the transporting?
Is stripping required? (double the quote)
Time Estimates
Repairs – 2 to 4 weeks
Refinishing – 3 to 5 weeks
Delivery Charge - $30/hour, count both ways
To charge by the hour, range between $30-$50/hour.
Suggested prices are based on simple prep and one color.
Repair, special painting techniques, added accents, changes to structure, or multiple colors or special finishes will require an additional charge.
Buffet/Sideboard/Server/Credenza   $250 - $450­
Armoire   $250 - $400
Dressers/Chests
3-4 drawer   $150 - $250
5-6 drawer   $250 - $350
7-9 drawer   $350 - $450
Coffee Tables
plain   $100 – $150
w/shelf or base - $150 - $250
w/cabinet base - $200 - $350
End Tables
plain   $80 – $125
w/drawers, shelves  $100 - $150
Night Stand/Accent Table/Parlor Table   $75 - $175
Sofa Table   $150 - $250
Blanket Chest   $125 - $200
China Cabinet   $400 - $500
Headboard & Footboard   $150 - $350
Kitchen/Dining Room Table  $300 - $500 (leaves extra)
Desk   $150 - $350
Rocking Chair   $100 - $150
Chairs   $60 - $80
Shipping Companies to Consider
These are not recommended by me, only a list of companies I've seen recommended by other flippers.
Roots & Wings has an EBook on shipping >>> The Complete Guide to Shipping
Plycon Group: Has 11 locations. Offers Residential Moving Services, White Glove Delivery Services, Warehousing & Consolidation, Packing & Crating
UShip - Ships large and small items including animals.
Standard Logistics - Based in California. Will ship just about anything.
Freight Center - Ships everything from parcels to large machinery, even food and medicines.
Greyhound - Standard, priority and direct drive options.
Craters and Freighters - full service logistics provider with bricks-and-mortar locations across the country. Specialty crating, packaging and shipping for both residential and commercial clients.
Xpo Logistics - 1462 locations around the world, regional, national or cross-border LTL (Less Than a Truckload) shipping, in North America or Europe, for any commodity type.
UPS - Will ship from the smallest box to the largest pallet globally.
FedEx Freight - Economy and priority shipping, international and offshore service is also available to and from Canada, Alaska, Hawaii, Puerto Rico and to the U.S. Virgin Islands.
Things to Remember & Consider
If you live in a rural area, this will open up much more area where you can sell your pieces. The best part about marketing to larger cities is that you will be able to fetch a better price, and you will have a larger audience to appeal to. You won't be stuck with "what sells in your local market."
If you are willing to ship, it won't affect your business if you have to move. You'll have to start all over developing a client base if you stick to local advertising.
Get full payment in advance.
Be sure to check out the shipping company's references, consistently communicate with them and your customer throughout the entire process, and track payment and the shipment.
Explain the process before hand to your buyer and keep them updated through out the process. Communicating via email is a good way to keep track of all conversations and a good way to keep things clear and avoid any understandings. It doesn't hurt to cover yourself with written communication.
Write up your shipping policy and post it on your listings.
Once the piece has arrived, find out what the customer thinks and ask for a referral.
If there are any issues, be sure to take care of them as soon as possible and correctly.
Be sure to find out ahead of time how to handle damaged pieces with the shipping company. Look into insurance - find out how it works if there is a problem.
"Well done is better than well said."
~ Benjamin Franklin