MIRROR, MIRROR ON THE WALL
From an estate sale came a dirty old mirror, with nothing special about it other than the potential I saw in it. It sat in my workshop for months waiting to be transformed until my daughter, Devin, saw it and could picture it in her house.
Here vision was yellow. Who likes color? ME!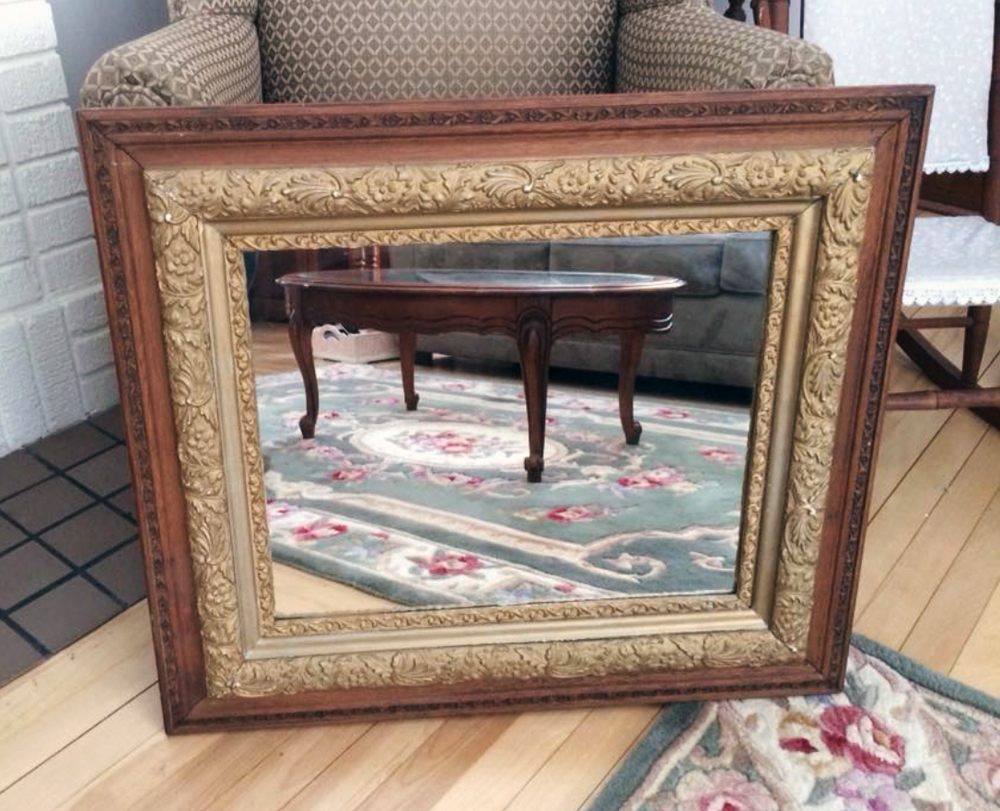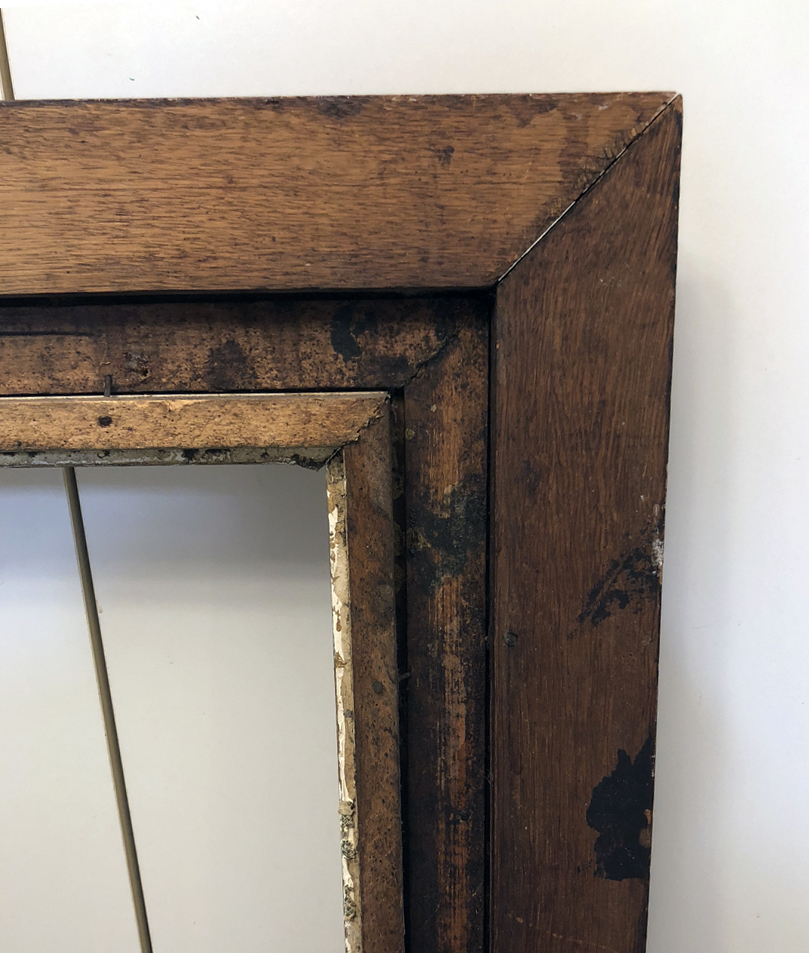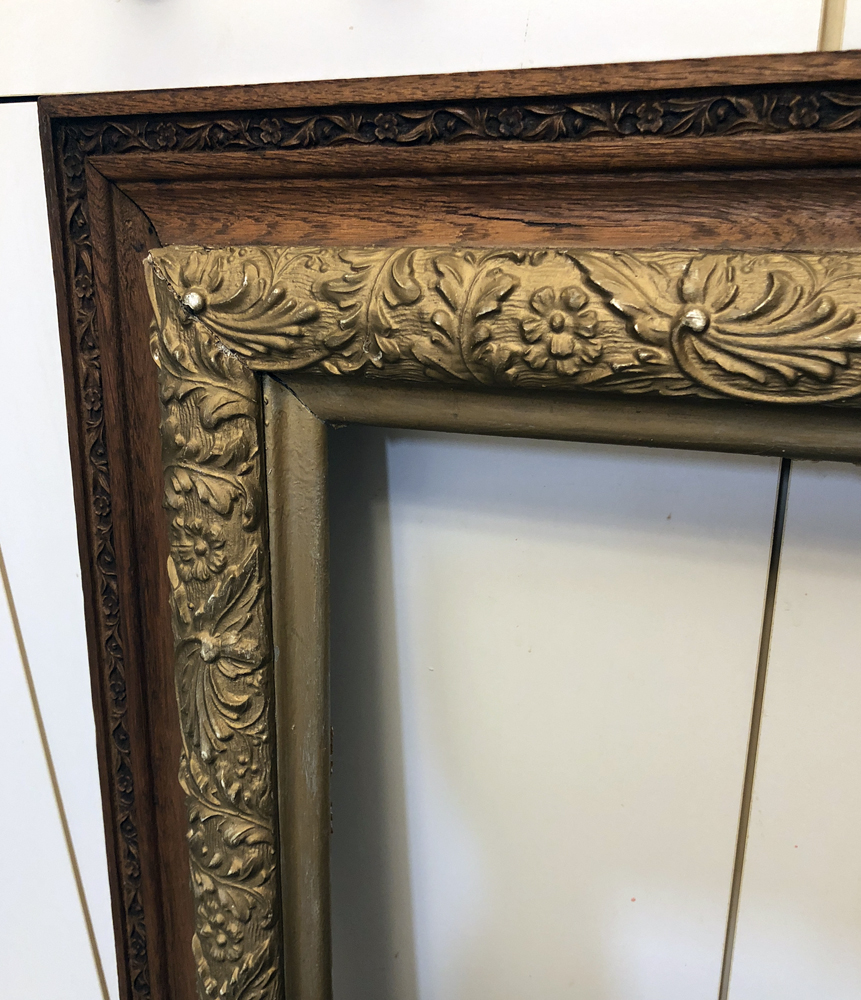 Fortunately I was able to remove the mirror before working on the frame.
It was so filthy, it took a dozen cleanings to get it to the point I could even consider painting it. The soot, or whatever it was just dripped off as I went at it with a scrub brush. I let it dry for several days by an electric heater and then primed it with Sherwin Williams gray spray primer.
Next came two coats of Old Fashioned Milk Paint in Sunflower Yellow and then a coat of General Finishes Flat-Out-Flat as a sealer to protect the OFMP before decorating the details. OFMP is very flat and porous. I like to seal before doing anything over OFMP.
The outside carvings were glazed with General Finishes Bronze Pearl Effects.
The middle section was dry brushed with the same.
The inside carvings were painted with one layer of the GF Pearl Effects to give it a translucent effect.
Three techniques with one product allows cohesiveness and adds interest. I try not to do "normal."
To protect it, I sprayed it with Rustoleum's Clear Matte. I was pleased that the glitz of the Pearl Effects wasn't diminished with the clear matte spray.
I also painted the back of the frame to give it a clean and complete look.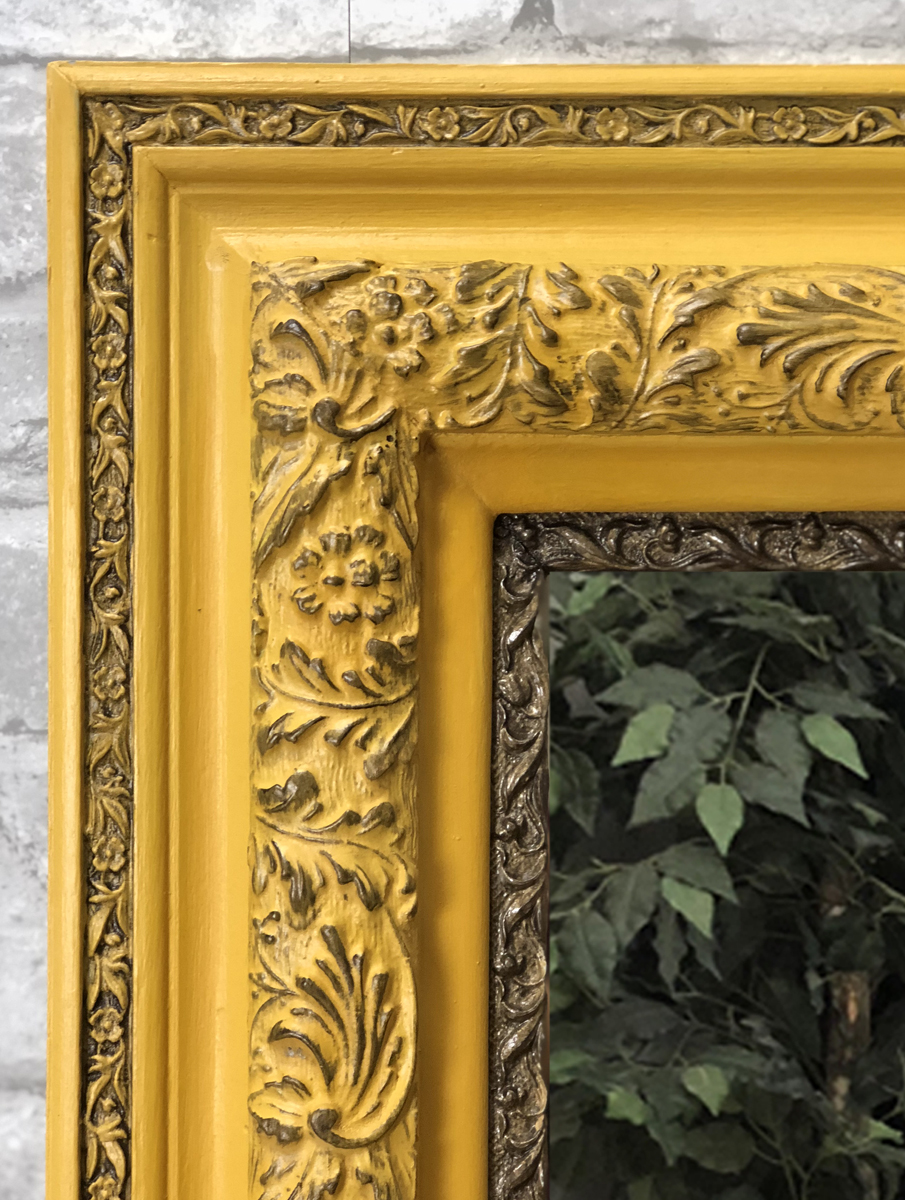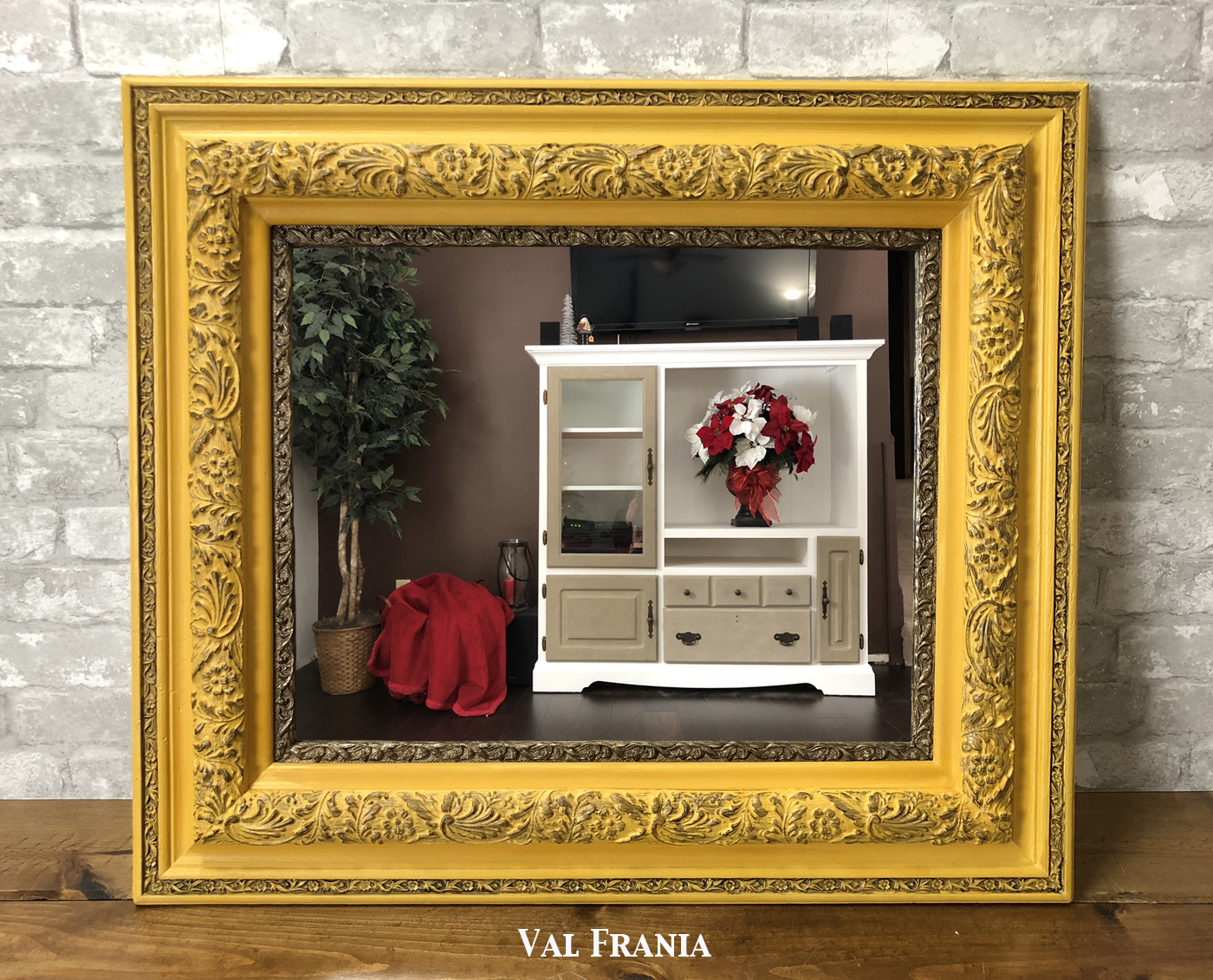 So what about the reflection?
How did I get this scene into this mirror?
The Photoshop Layers, Crop, Eraser & Blur Tools