Enrollment Opens a few time a year. Subscribe to be notified and receive tips >>>

An online membership for creatives who desire to become confident and skilled furniture artists.
No more searching. No more wondering. No more frustration. Step-by-step instruction is the easiest way to learn how to redesign furniture and eliminate the guesswork. You will gain back precious time, stop losing money on failed attempts and stop doubting yourself when you join The Blueprint.
Come join us today and learn how to find outdated and unwanted furniture, turn it into art, and then turn it into cash.
If this sounds familiar, then grab your paint brush because you are in the right place. It's time to enjoy the journey!
WANT TO MAKE MONEY BY RE-DESIGNING & UPDATING FURNITURE?
This is your personal invitation to enroll in
Furniture Flipping Blueprint

→ YOUR FAST TRACK TO FLIPPING SUCCESS ←

Are you ready to go to the next level?
Furniture Flipping Blueprint



→ YOUR FAST TRACK TO SUCCESS ←

Feeling a lack of
confidence
isn't
fun for anyone.
When furniture redesigners envision a beautiful piece but have trouble making that vision a reality, frustration and discouragement set in. It doesn't help that hundreds of beautiful pieces are posted online by experienced artists that create in us feelings of intimidation. They are inspiring, but if we just sit there in awe but don't know how to duplicate them, our confidence can be shattered.
We say, "I wish I could do that," and walk away, or spend hours looking for videos to show us how to do the special techniques that bring in the buyers. By the end of our day, we no longer feel like doing anything artsy.
You may feel like a failure or "less than" as a furniture artist. It's not your fault but it sure feels like it.
Join us to gain the confidence you need to create amazing furniture art and create a successful furniture flipping business. Become a leader in our furniture flipping world.
You are not alone.
From the moment we start learning about furniture redesign, we imagine what it would be like to create beautiful, long lasting and highly sought after furniture pieces. We picture bringing in added income and earning a spot in the world of art.
We imagine receiving hundreds of "Wow", "Beautiful", "Amazing" comments on social media while confidently exchanging our highly coveted pieces of art for wads of bills and a gushing, "Thank you," from our customers.
But what happens when this doesn't happen right away or we run into issues during the redesign process? You start to doubt yourself and wonder if you really have what it takes. Can I ease your mind a bit?
It truly can be frustrating and discouraging when you start out and even when you've been at it for a while. You just need the right tools so you can be a confident, skilled furniture artist. Furniture Flipping Blueprint is your solution.
To receive notifications of The Blueprint's next enrollment period, new products, deals, opportunities & weekly tips, join THE DROPCLOTH weekly email community >>>
Introducing Furniture Flipping Blueprint
→ THE Membership to Join for Furniture Flippers! ←
DISCOVER
A NEW LEVEL OF ARTISTRY
A NEW LEVEL OF CONFIDENCE
A NEW LEVEL OF MASTERY
24/7 guidance at your fingertips.
Online. All in one place.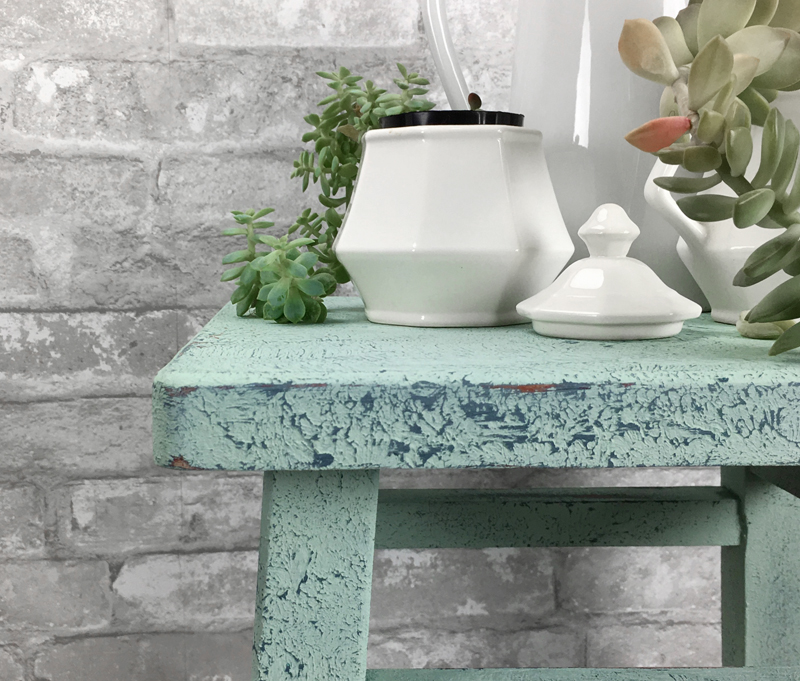 Confidence
You know and can create all the popular and trendy techniques of furniture redesign with consistent quality and with the eye of an artist. You STAND OUT online.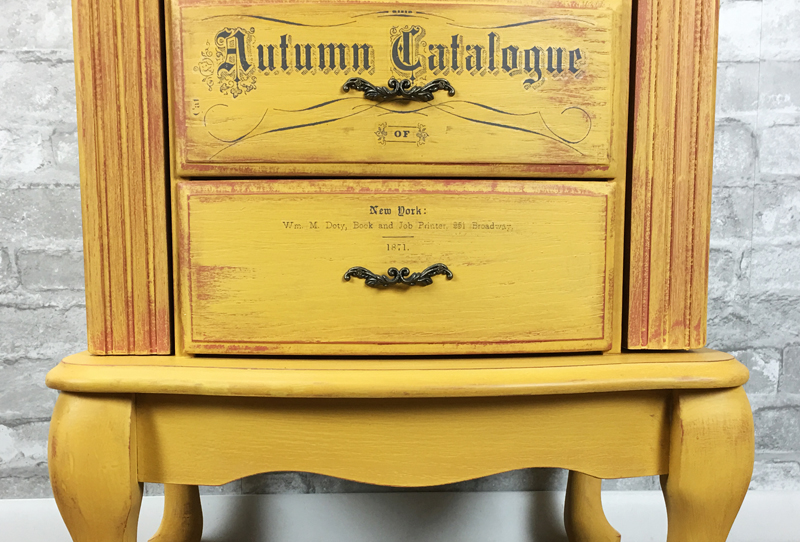 Boldness
Your design and creativity continually grows as your use products, tools and the methods becomes second nature. You are a leader in the furniture redesign crowd.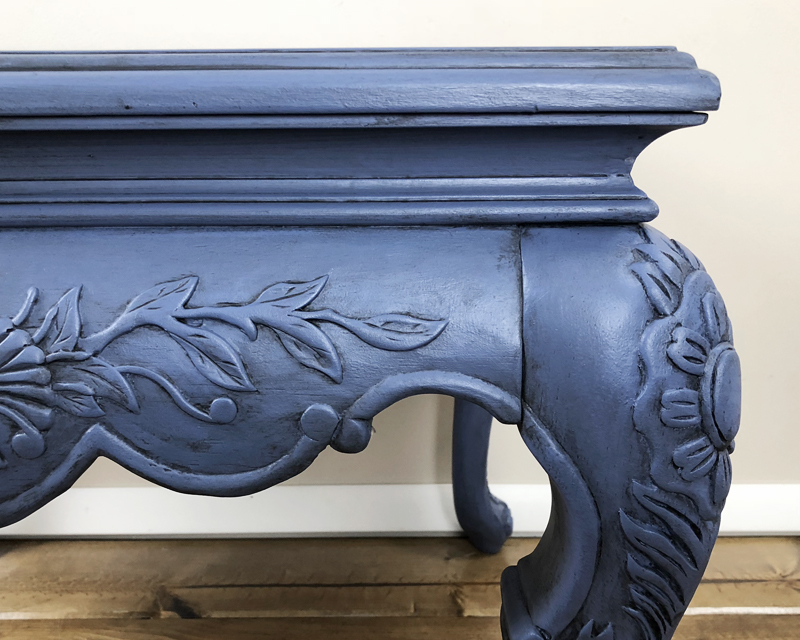 Online Presence
You SHOW UP consistently for your audience with a clearer understanding of your customers, the market and what you have to offer.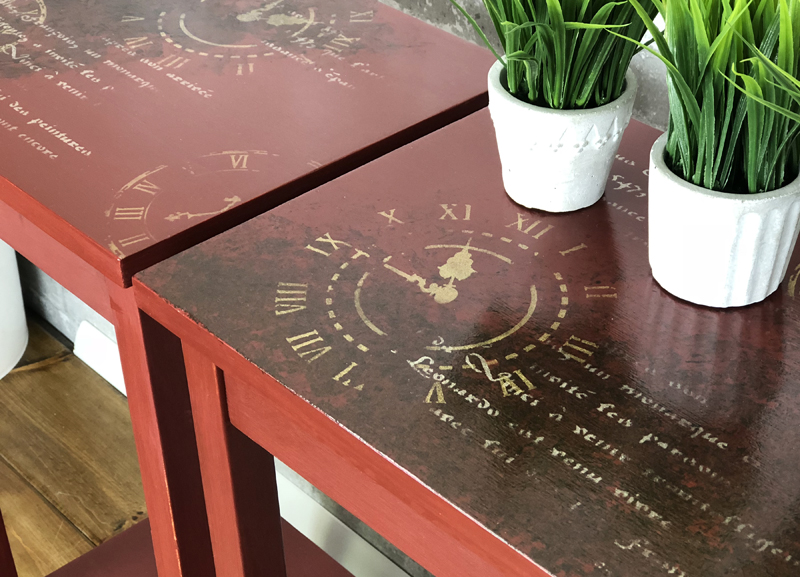 Solid Foundation
You have solid redesign and business knowledge and practice with no more worrying over what to do and when to do it. Your brand is recognized.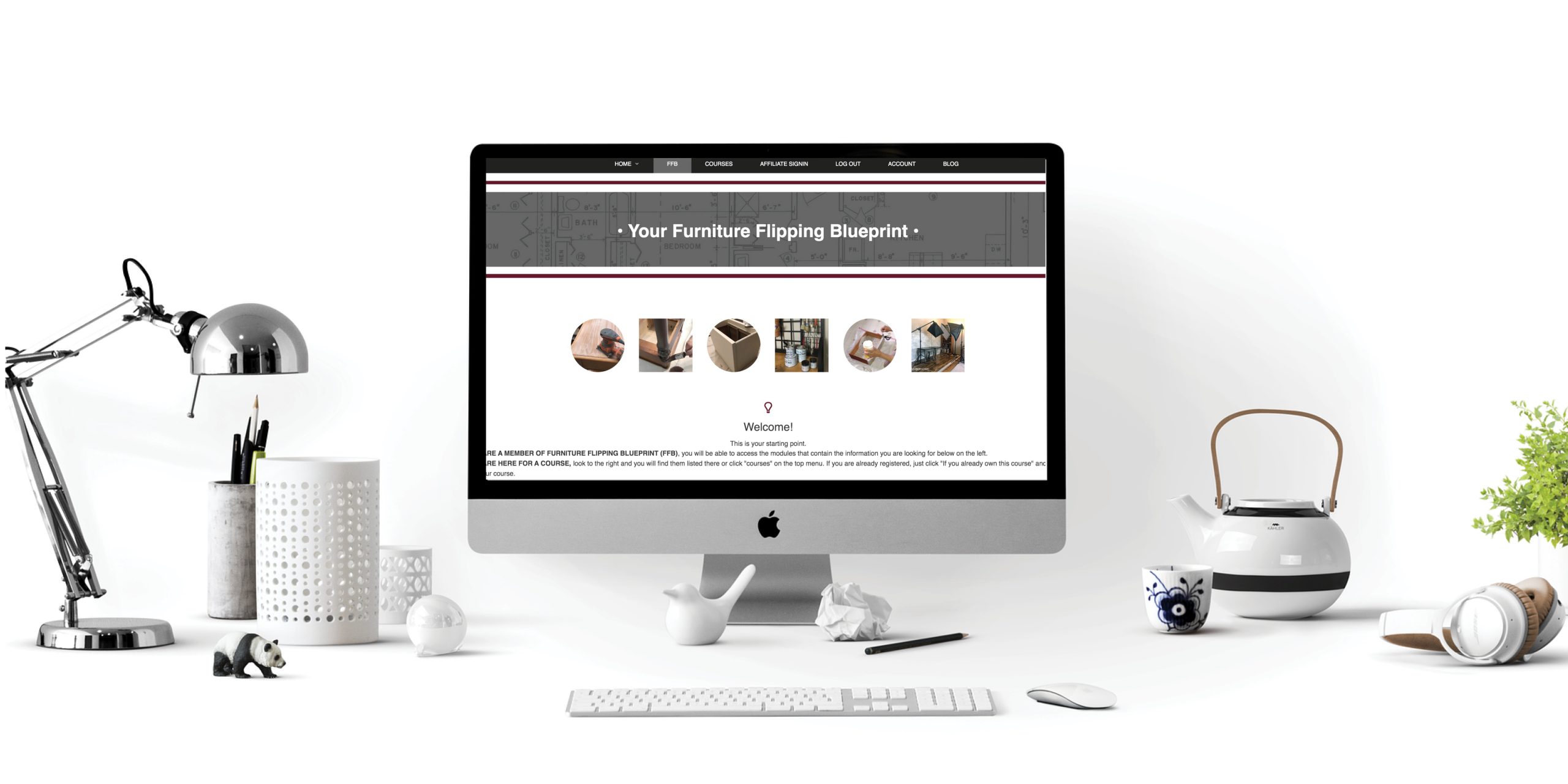 Hi. I'm Val Frania, and I'm here to help you succeed.
Experience needs to be shared. As we raised our family of 15 kids many years ago, we became aces at saving time, money and effort. That experience came full circle when we developed a coaching program specific to furniture flippers in our 24/7/365 online manual, Furniture Flipping Blueprint. We share our experiences and knowledge with you of not only furniture redesign and marketing, but of life in general to help you succeed. 
Does this sound like you?
Frustrated!
Spending hours watching long videos and sifting through all the online info?

Struggling to learn new techniques and feeling intimidated or left behind?


Purchasing products and tools you are unsure how to use?

Struggling to find buyers?

Yes! I was frustrated myself when I first started too. That's why I created The Blueprint.
Over 150 short and to the point video tutorials with tested and accurate information at your fingertips for both redesign and marketing.


Recommended products, linked and pictured to help you gain confidence in your process.

And much more...



How is The Blueprint and our Insider's FB PRO Group different?
No longer feel alone in an amazing safe community unlike others - no drama!

Everything you need is at your fingertips, online, 24/7/365.

Take These Three Steps to Fast-Track Your Business!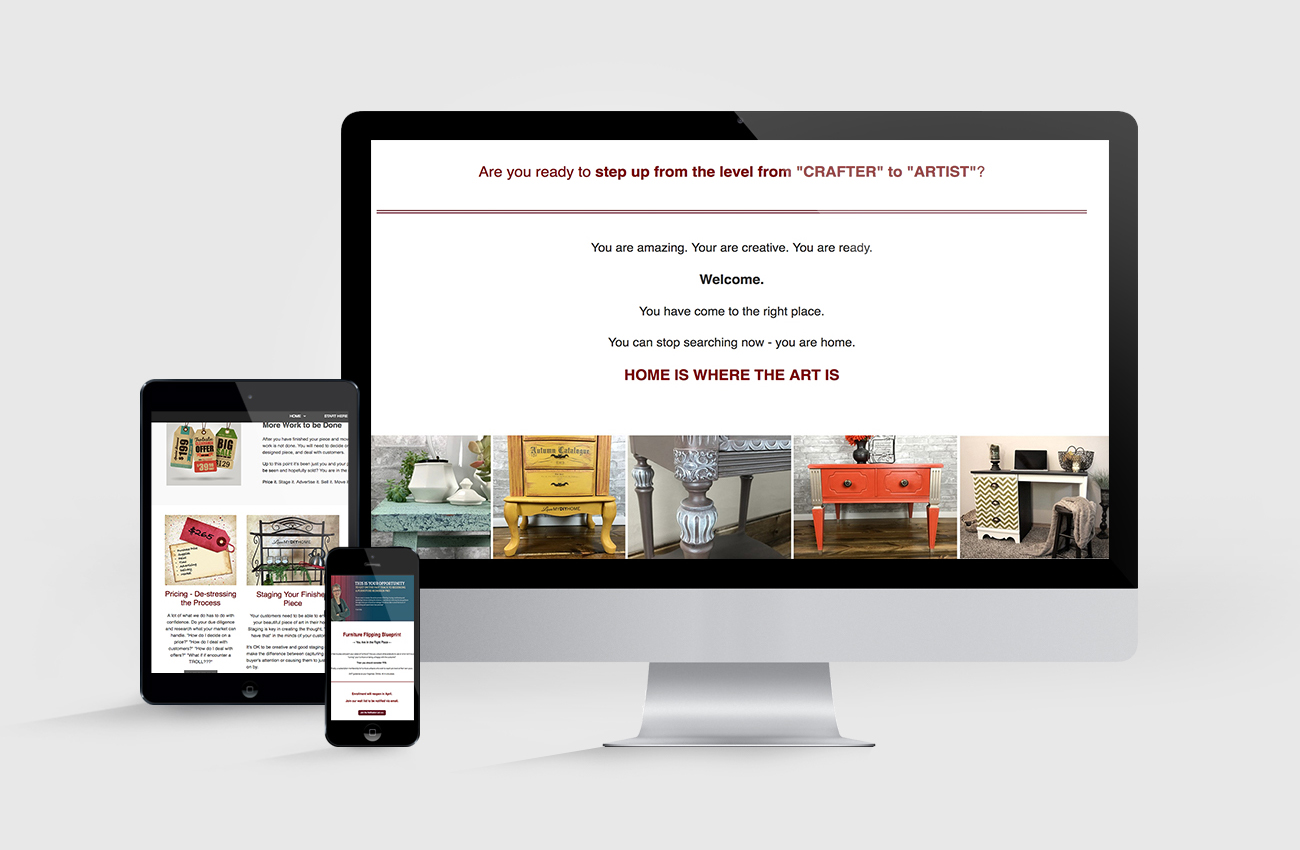 Join Furniture Flipping Blueprint GOLD or SILVER
This will be your online 24/7/365 manual that will give you all the information you need to re-design and market your pieces.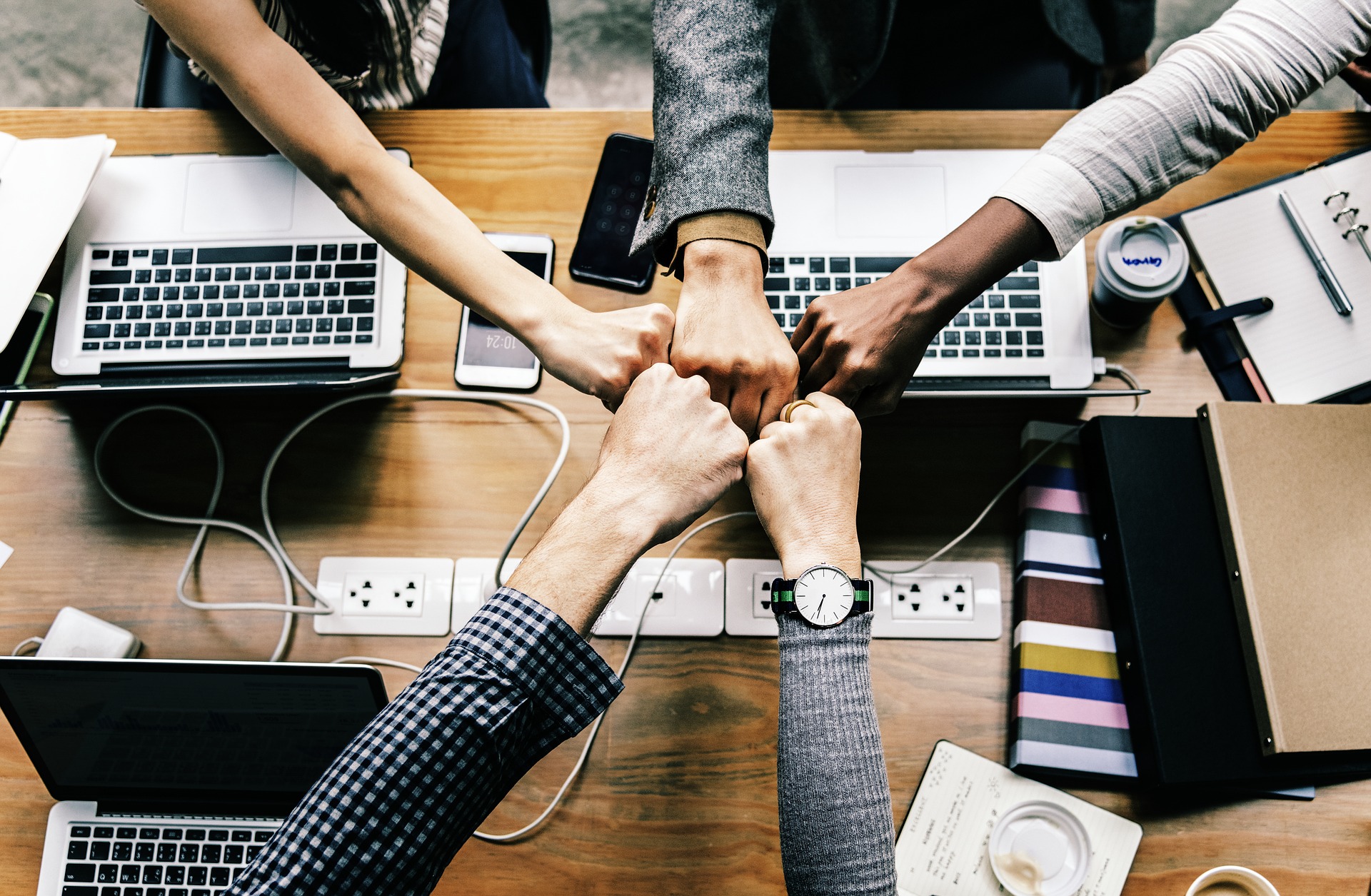 Join the Fast-Action FB Group
Join FFB PRO - it's the next step so you can surround yourself with like-minded people can make all the difference in your level of success. (For full program members)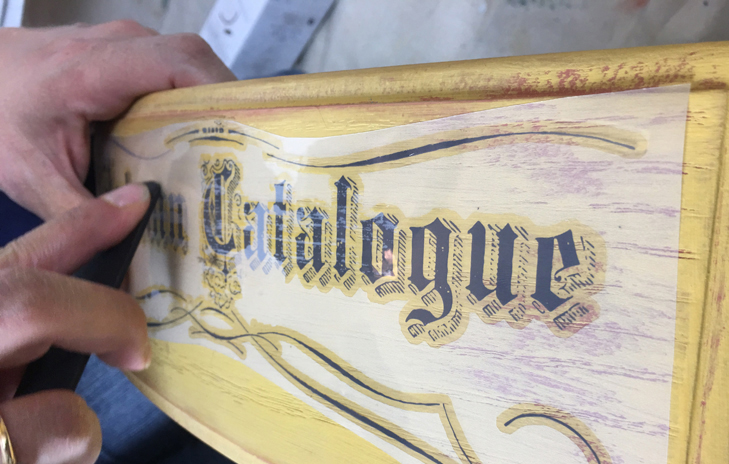 Commit to Doing What it Takes
Sometimes we need to change our methods and try something new. To grow your business and become a better artist, you need to commit to doing what it takes.
The Blueprint is a 24/7/365, A to Z Online Manual
The Blueprint is a 24/7/365, A to Z Online Manual
With Over 200 Technique & Tips Videos!
(50+ LESSONS OF FURNITURE FLIPPING GOODNESS)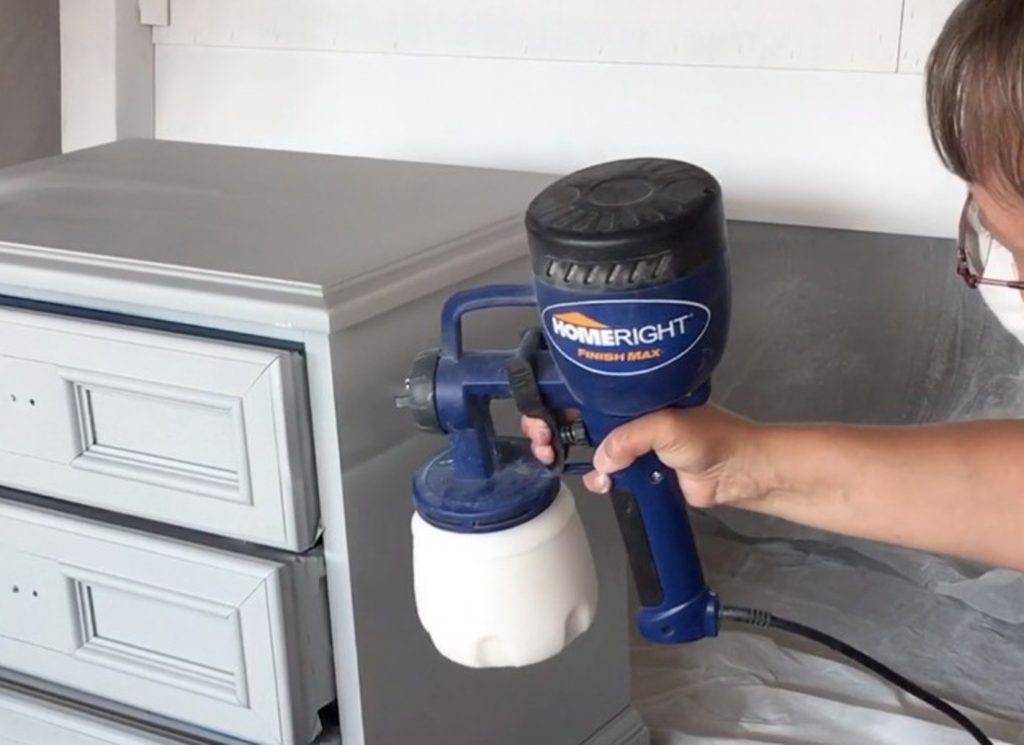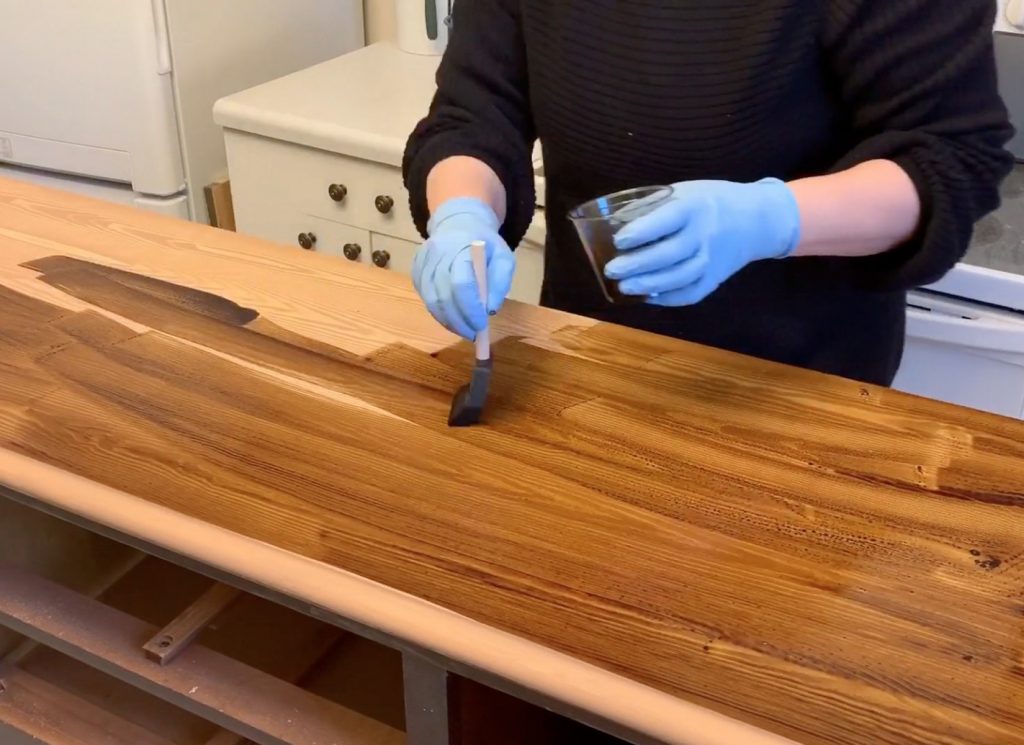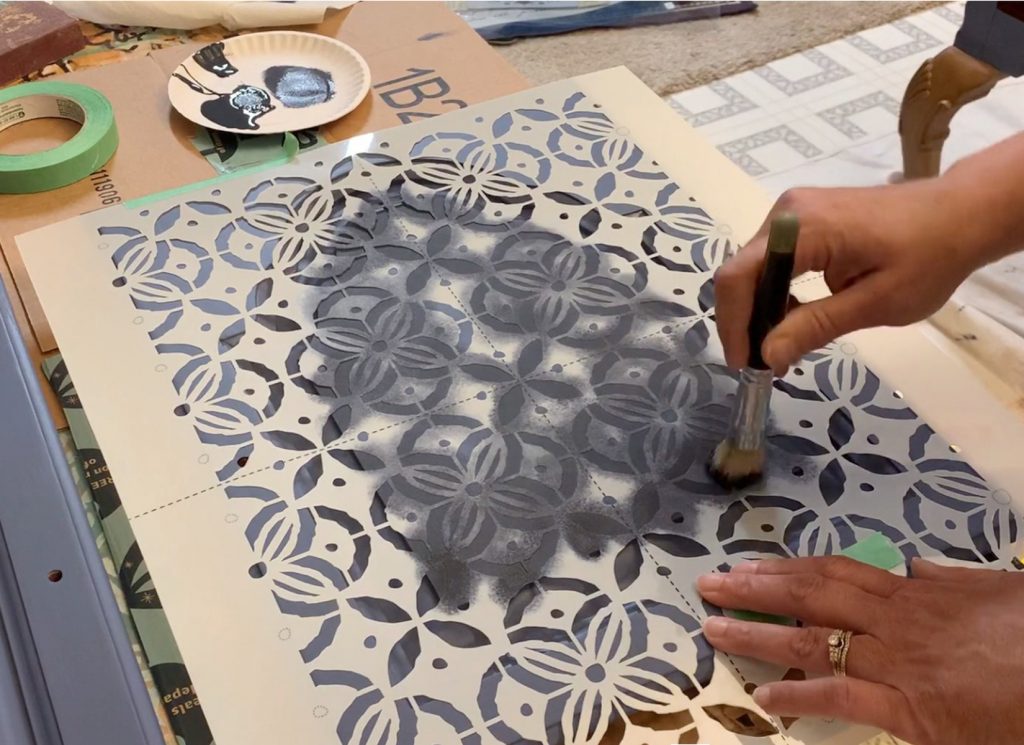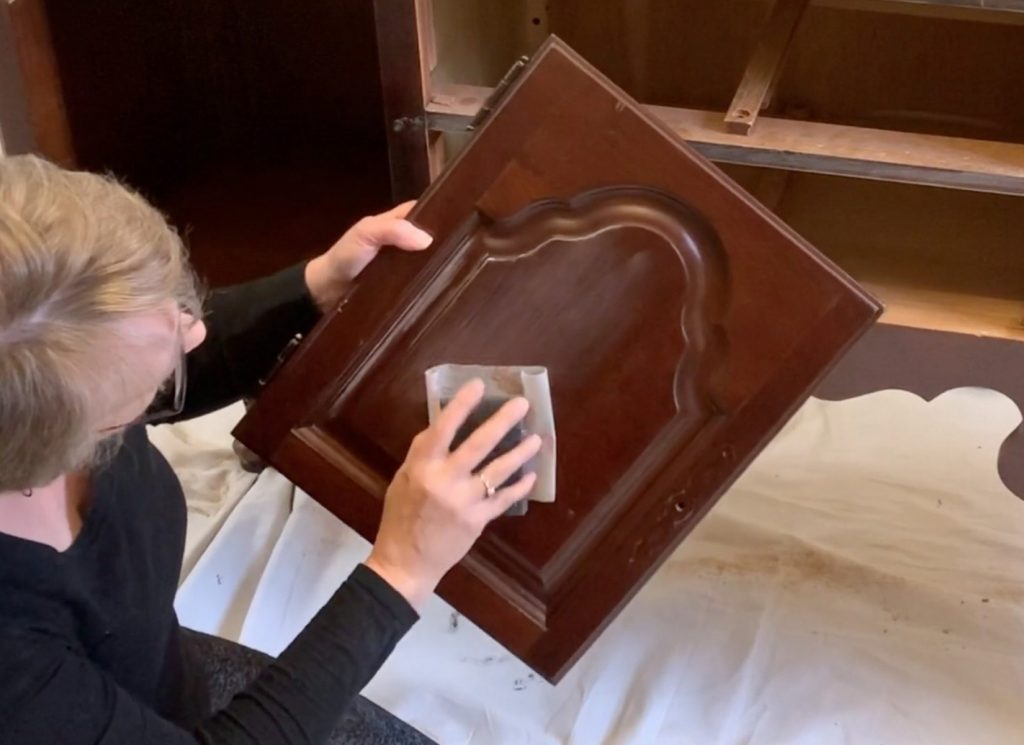 What is in the Blueprint?
STEP-BY-STEP VIDEO & WRITTEN TUTORIALS
→ How to clean, prep, paint, stain and topcoat, etc.
→ Quick fixes, problem solvers, repair tips & recipes
→ Specialty painting and finishing techniques & tips
TOOLS/PRODUCTS
→ Product highlights, insiders tips on usage and recommendations
→ Resources including Amazon product links & discount codes
LEARN STAGING/MARKETING
→ Backgrounds, flooring and lighting options, staging examples
→ The science behind staging, photography & pricing
→ Dealing with customers & how to de-stress the marketing process
→ Sample forms, pricing examples, printables & disclaimers
                                                                    And more...
Delivery: Modules 1-9 & 11-15 are available from day one and the techniques Module #10 holds the technique tutorials, delivering one technique tutorial every week for 13+ weeks.
20% off Furniture Flipping Market
* BONUS for ALL FFB GOLD & SILVER Members (Unlimited Value) *
This is my brand new store full of great products to help you on your redesign journey. 
Retique It Liquid Wood Products

Brushes & Graining Tools, Kits

Paint, Poly, Wax, Metallics, Stain 

Specialty Accent Products

And more!
*Discount good through 2021
CLOSED FACEBOOK GROUP

Furniture Flipping Blueprint PRO
* BONUS for ALL New FFB GOLD & SILVER Members ($120/yr Value) *

NOTE: We also have a Telegram channel for members if that is preferred!
FOUR MARKETING MODULES
* BONUS for ALL GOLD & SILVER FFB Members ($120/yr Value) *
Bonus REDESIGN & MARKETING SERIES
* BONUS for ALL GOLD & SILVER FFB Members ($200/yr Value) *
Redesigning Ruby Course
Ruby, an ordinary ol' end table, is the star of the show in this 10+ video course designed specifically for a recent Facebook challenge, "Let's Flip Together".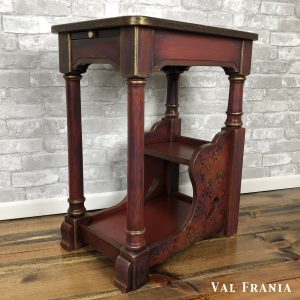 The Confidence Video Series
Are you lacking confidence in your redesign skills or marketing? This is a series of videos that will challenge and inspire you.
The Top 2% Video Series
Do you wonder how some "make it" and others don't? I show you how to improve areas of your life to become the top 2% personally and in business.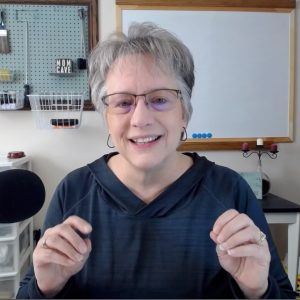 Grow Your Brand on FB
How do we utilize Facebook to grow an audience, or brand and become a household word? It's easier than you think.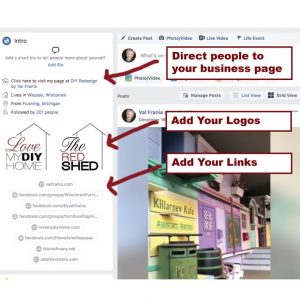 It's Good to Have a Tribe...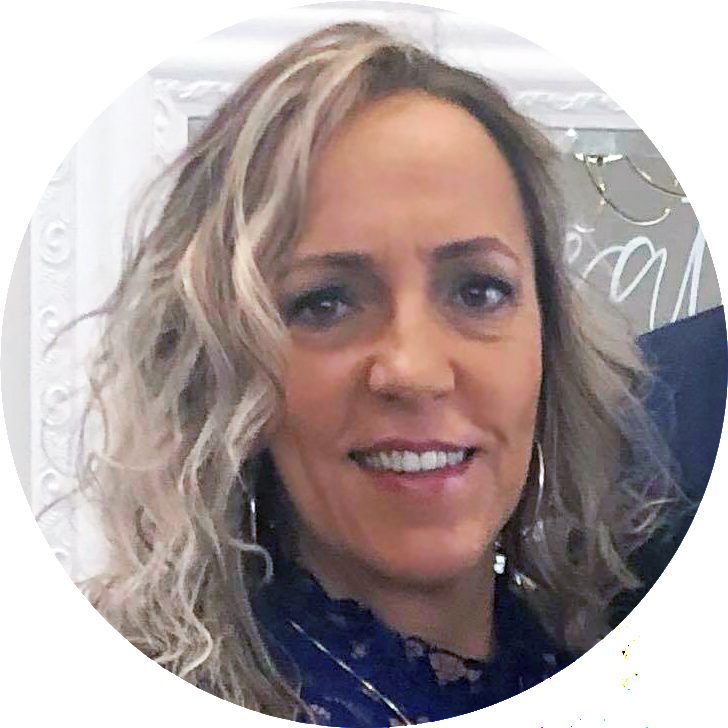 Lidia Martins @ Vintique Paint Addict
"Val, I appreciate the hard work that you and your family do for me in this group. Your modules are a personal library that give me peace of mind, knowing when I need something, it's all in one spot. and your videos are short and very clear to follow. I can tell you put your heart into us and I personally have grown so much because of you. What other group spends their valuable time and money to sending us little gifts? You're the cat's meow. I appreciate you and all you do for us."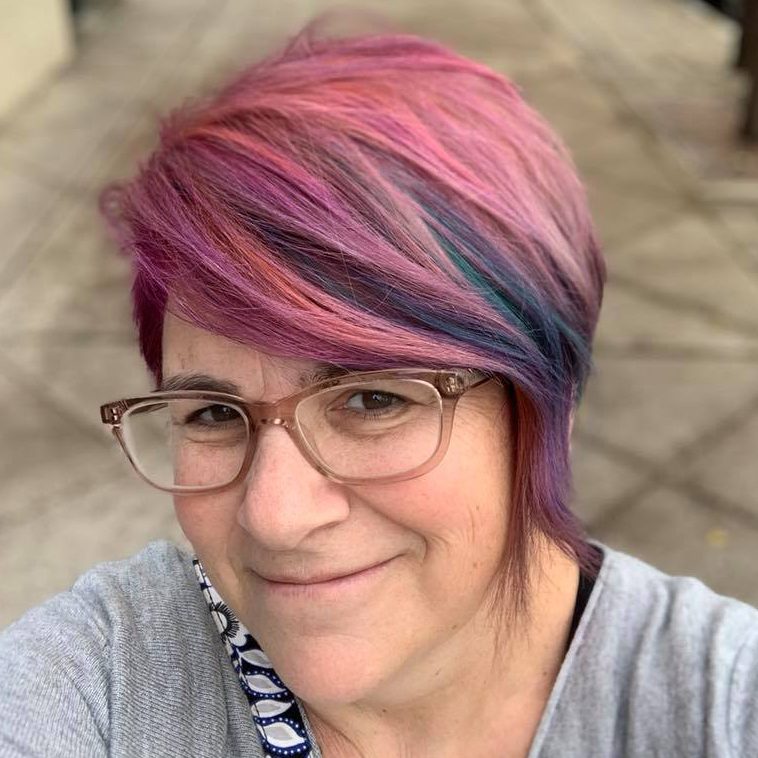 Robin Raible @ Dusty to Divine
"The Blueprint is for people of all levels, especially people starting out because it puts all of the information for you in one place. There is no wondering "What group did I see that in?" or, "Did I save that post?" Val keeps great information all in one place. Then she has the closed [FB PRO] group of people that are an endless resource of support and knowledge. My skill, business and most of all confidence have grown leaps and bounds since I joined."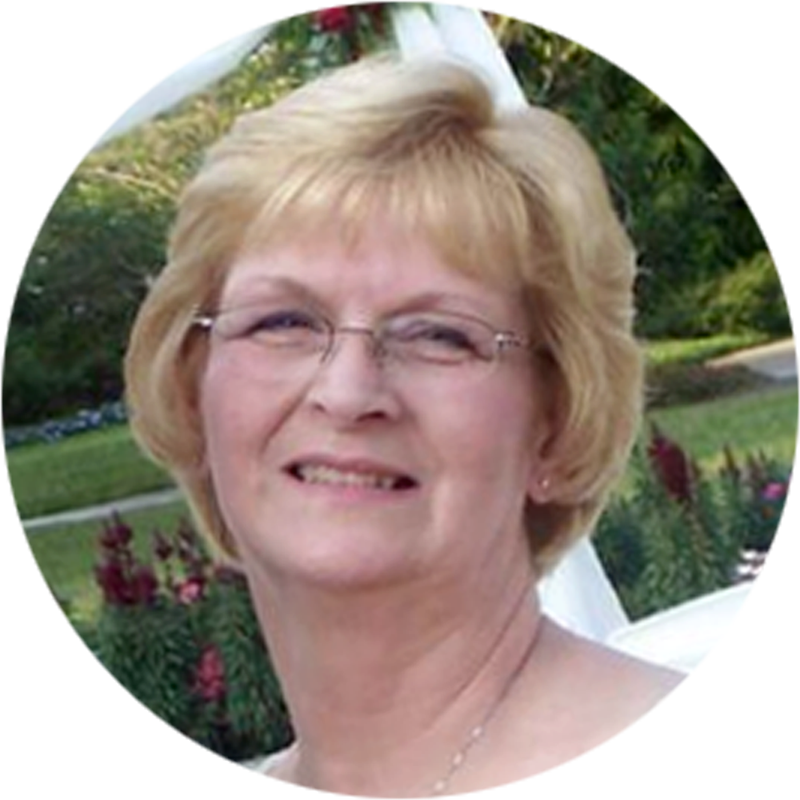 Sandy K. Young
"I can't imagine where I'd be if it wasn't for this wonderful, kind, brilliant, artistic lady. And the talented, helpful, kind members of this group! Awesomeness!!!!"
RoseMarie Brown @ Furniture Revival
"This group and Val will make your furniture business and or painting hobby one of the best decisions you will ever make. I had a vision that quickly lost its luster with a group I was in prior to meeting Val. The moment I joined this group I was quickly catapulted back on track with my vision for my business. It is a fun group of likeminded women with the perfect leader guiding us to where we need to be...I have definitely received more from this group than I have paid."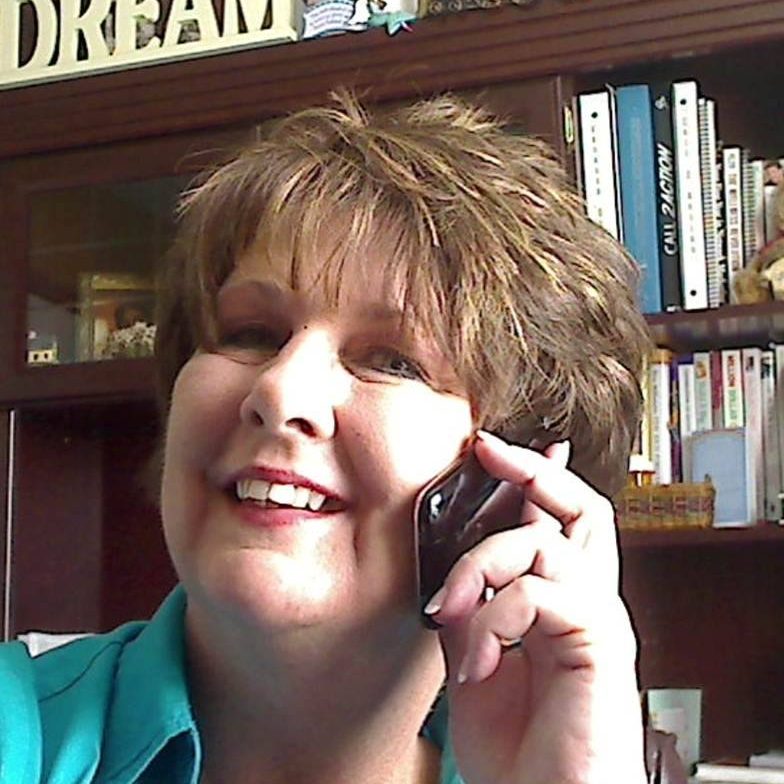 Paula Bausworth @ Finds and Redesigns by PaulaB
"The Blueprint has changed my way of thinking. I new enjoy getting into my zone and attempting to be creative. But more importantly, the wealth of information you have right at your fingertips 24/7 AND the comradery in this group is priceless. You won't regret!"
Paula Goldman @ Castaways by Paula
"Joining the Blueprint and being mentored by Val Frania continues to be my compass for creating a professional business. Every aspect of growing my business is covered, from techniques to contracts to an online presence. This is a quality "product" made up of experience, knowledge, and good old fashioned know-how. The bonus has been all the other members who are incredibly supportive. Very grateful."
FURNITURE FLIPPING BLUEPRINT is an online membership site, sort of like a course, but it's more like a manual you can access 24/7 with "modules" full of information, both written and video. It is accessed by members from the welcome page where there are links to each set of modules listed by subject. It's along the lines of Netflix, but not for entertainment, for learning. You sign on after you enroll and have access for a year when you subscribe (GOLD plan). The Gold plan is a one time payment up front. Your credit card is automatically billed the same amount each year even if it goes up in price. You don't have to think about it again and it's there when you need it! Once you enroll you are locked into that price and it will never increase for you as long as you remain a member.
If you enroll in the Blueprint Basic, your membership is also for a year, but only for modules 1-11, with a one time payment up front and is also automatically billed the same amount each year even if it goes up in price. You may upgrade to the GOLD plan if you decide you want to other amenities that come with that plan.
When you enroll into Furniture Flipping Blueprint's GOLD or SILVER plan, you are given FFB PRO as a free bonus, our private Facebook group. It's where we all chat as friends about our projects, ask questions, compare notes, show off our projects. I post challenges and we even occasionally have prizes. We all work together to help advance you toward your flipping goals. 
If you are in this business to flip pieces, you really can't afford NOT to join! If you want to save time and money, then hop on FFB and get the insider information at your fingertips on FFB 24/7 and then take advantage of our FB group, PRO for support. It's the best way to SAVE money and time. No more guessing how to do things, what is the best product, or even IF you can do this. FFB is the fast track to success. No more frustration or spending hours online when you can be putting out great pieces now. The money you save with the insiders information will pay for FFB over and over.
For those who want the option to only grow their redesign skills, the Blueprint Basic plan is available.
I suppose that depends! If you want to learn quickly and easily, join FFB. If you want to take your time and soak it all in, learning and growing at your own pace, join FFB. If you want to build your confidence as you learn how to turn out great artistic pieces of furniture, join FFB. If you want to learn how to prep right so your piece lasts...if you want to know the trendy styles and expert techniques, join FFB. If you'd like to be surrounded by friends who love the same things you do, then join! DON'T join if you want to just slap on the paint and sell your pieces cheaply and don't care how they last or what your reputation is. We are in it to win it and we want to help you win too.
FFB PRO and really, FFB itself is a go at your own pace, use it in your own way sort of program. Sure, we want to get to know you, offer our support and wisdom, but there are no requirements. You will get out of it what you put into it. Use it how you see fit and enjoy the ride! We are here to help you in any way you need. FFB is chock full of information that will help you progress as an artist and become a name in your niche - a name that is well spoken of and known for quality pieces. The sky is the limit when you apply yourself and dig into the information to improve your skills. Jump in and realize your dreams!
I set up monthly challenges on our Facebook FFB PRO for members for two reasons. 1. It's fun to compete for points and earn badges of honor in the group (and sometimes prizes!) and 2. challenging ourselves makes us better artisans. The challenges are a way to progress toward PRO status together, with support and other members cheering us on. We are developing a community of support that can't be found in the larger groups.
Become a PRO Redesign Artist In Less Than a Year...
Beverly Watson & Rose Brown tell you about their first year in the Blueprint
Our Experience Is Your Best Teacher
Let me lend you MY experience on your furniture flipping journey to save you time, money and frustration. I have 1000+ hours of classroom, online research, experimentation and hands on workshop experience to share, and I am currently sharing my know-how around the globe in over 100 countries:
Online Coaching
0

years

Experience
Photography
0

years

Experience
Online Followers
0

K

In Over 100 Countries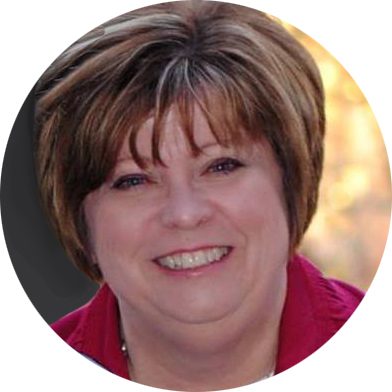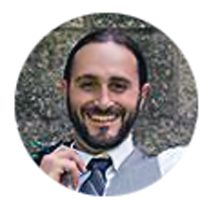 Have You Wondered Where You Fall on the Path to Success?
Below you will find the Success Path that I give to my Blueprint Members when they join. It will give you a glimpse into what we do and talk about on our FB PRO group. Join the Blueprint and it will help you fast-track your journey to being a furniture flipping PRO!
Let's Flip Together!
Join our furniture flipping community and let's go and make our mark on the world.
Are you ready to get started?